Bigblue Dive Lights uses the safest Lithium-ion batteries on the market today. They are specifically designed with protection circuits to the exact specifications of each light for maximum safety and output. Keep reading to learn more about Lithium-ion battery charging best practices you can apply to extend the life of your dive light!
Many of our customers choose aftermarket batteries, and the truth is, it's a bit of a gamble. There are hundreds of somewhat comparable Lithium-ion batteries on the market but unfortunately, they are not all created equal.
The biggest problem, (aside from the obvious safety issues), is that they may be slightly shorter in length, causing the contacts to be misaligned. This will cause flickering, or in some cases, the light will not function at all.
Lithium-Ion Batteries: Charge Cycles and Life Expectancy
Just like other types of rechargeable batteries, Lithium-ion batteries will age with each charge/discharge cycle due to chemical reactions within the cell. Our high-quality batteries will last for approximately 500 charge cycles. Depending on how often you are using your dive light and if you stick to Lithium-ion battery charging best practices, these batteries could last for many years.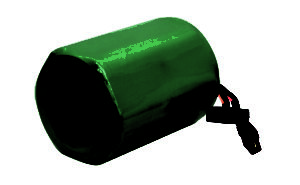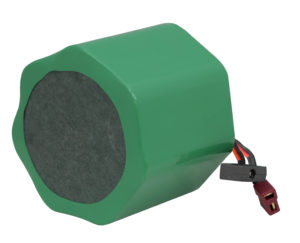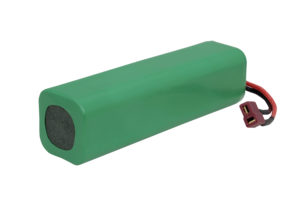 Battery Instructions & Safety Warnings
Rechargeable Lithium-ion batteries are potentially hazardous and can present a serious FIRE HAZARD, can cause SERIOUS INJURY and/or PROPERTY DAMAGE if they are damaged, defective or improperly used.
Never leave the battery unattended while charging. If the battery becomes hot, smokes, swells, or gives off an odor during charging, terminate charging immediately.
Older batteries have an increased risk of failure. It is recommended that lithium-ion batteries are replaced every year. Dispose old batteries at your local recycling center.
Bigblue Batteries are solely to be used with Bigblue Dive Lights and no other devices.
Do not disassemble, tamper with or modify the battery in any way.
Store batteries in a cool, dry place separate from the light and charging station.
Only use the charger with which your Bigblue battery came.
Keep away from children.
See manufacturer specifications for charge times for each battery and do not overcharge.
BOSSKUSA dba Bigblue Dive Lights (Bigblue USA distributor) is not responsible for any damages and consequential damages by using Bigblue products. Please see the manufacturer contact information on the back of this card.
Best Practices: How to Store a Lithium-Ion Battery
When purchasing a new dive light and powering it up without charging it first, the battery will most likely be somewhere between 40–60% charged. The lit battery indicator on the light will show the level of charge.
Since many lights are stored in warehouses and shops for weeks or months before they eventually get to the customer, this is an estimated figure.
Here are some best practices:
Don't store a discharged battery that has less than one-half charge.
Give it a full charge and then store it.
Don't recharge a battery if you've used it for just a few minutes.
Lithium-Ion Temperature Best Practices
Temperature matters! Keep your Lithium-ion batteries away from extreme temperatures—hot or cold!
To extend the life of your Lithium-ion batteries, don't leave them in a hot car or boat. Heat (above 140 degrees Fahrenheit) and subzero cold can reduce battery life by 15–20%. Having a battery in direct sunlight can really heat it up, so shield it from the sun.
Chargers for Lithium-Ion Batteries
Be sure to apply the same temperature rules above to your Lithium-ion battery chargers. They too can be susceptible to issues when exposed to heat or cold.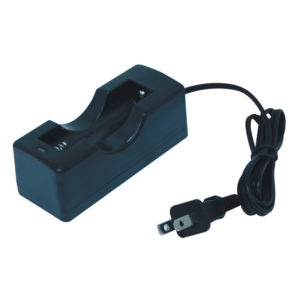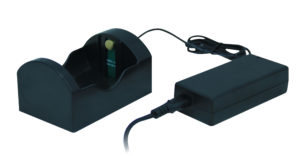 For best practices, here is a list of suggested charge times for Bigblue Dive Lights' batteries:
| | |
| --- | --- |
| Battery Model | Charge Time |
| BATCELL18650 | 3-4 hours |
| BATCELL26650 | 5-6 hours |
| BATCELL32650 | 7-8 hours |
| BATCELL18650X4 | 2-3 hours |
| BATCELL18650X7 | 2-3 hours |
| BATCELL18650X4SUPREME | 5-6 hours |
| BATCELL21700X4 | 2-3 hours |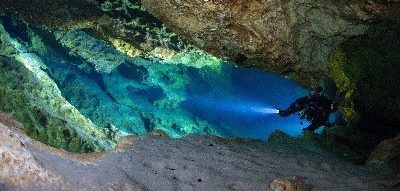 Shop Our Lithium-Ion Batteries & Chargers
Ready to put these best practices to good use?